From French tiny house builder Escampette is the Caracole, a modern tiny house on wheels.
The Caracole is 19-square-meters (~200-square-foot) including the lofts, plus it has a small porch and exterior storage area. The exterior is clad in heat-treated poplar and a metal roof. Wood fiber insulation and an electric radiator keep the home warm.
Inside the Caracole is a living room with convertible sofa, extendable dining table that seats four, a 6-square-meter bedroom loft, and a storage loft.
The kitchen features a two burner gas cooktop, sink, and under counter refrigerator. In the bathroom is a tile shower, vanity, and composting toilet.
Escampette is located in Cavaillon, France. For more information, you can visit the Escampette website.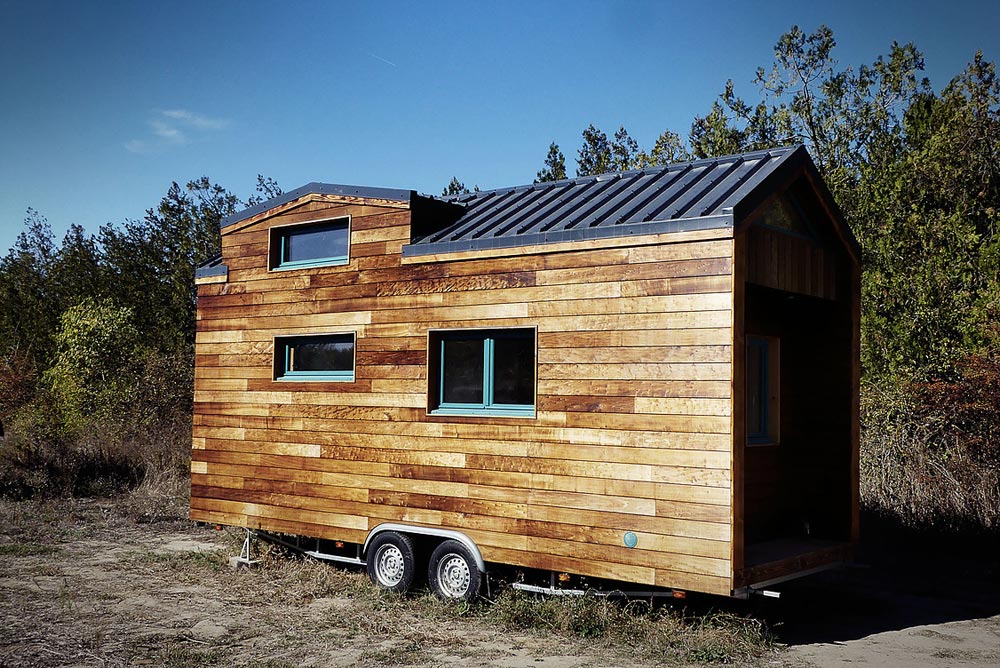 Images © Escampette
Follow Tiny Living on Facebook, Pinterest, and Instagram to get our latest tiny house updates!
​Subscribe ​To Tiny Living
Receive our ​newsletters with all the latest tiny house updates!
Give it a try, you can unsubscribe anytime.