Cory and Hannah Tanler designed and built their own tiny house shortly after they got married. The Oregon couple used salvage materials to help keep costs down, which wound up totaling ~$20,000. The tiny house is 24′ long and 280 square feet.
The house is complete with a normal size refrigerator, oven, and a washer/dryer combo in the bathroom.
The living room has room for a couch and chair, plus it has a beautiful wood accent wall.
The bedroom loft is 11 1/2 feet long and 8 feet wide and the second loft is 32″ deep with a storage chest and reading nook by the window.
You can view more pictures and read about their build on their blog, to be tanlers.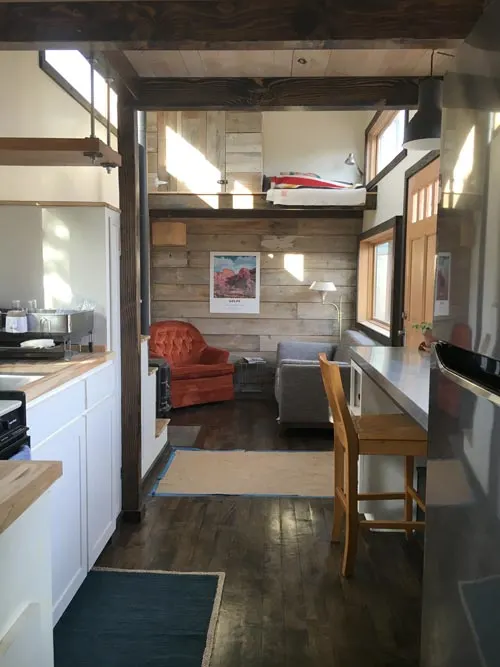 Images © Tanlers Tiny House