This modern 250-square-foot tiny house on wheels was built in South Elgin, Illinois by Titan Tiny Homes. The Notarosa uses steel stud construction and other weight-reducing materials that make it 33% lighter than most wood framed tiny houses.
The split style roof has a gable end over the kitchen and storage loft while the shed portion is over the main loft for maximum headroom in loft. The main loft is accessed by stairs and the storage loft is accessed by ladder. Titan used bamboo hardwood floors throughout the tiny house.
The kitchen features a 4 burner stove, 9.9 cu.ft. apartment fridge, butcher block counters, and a stainless steel kitchen sink.
The Notarosa comes in either a 24′ length starting at $57,300 or 28′ length starting at $64,800.
For more information you can visit the Titan Tiny Homes website.
Also available from Titan Tiny Homes: DeeDee, Everest.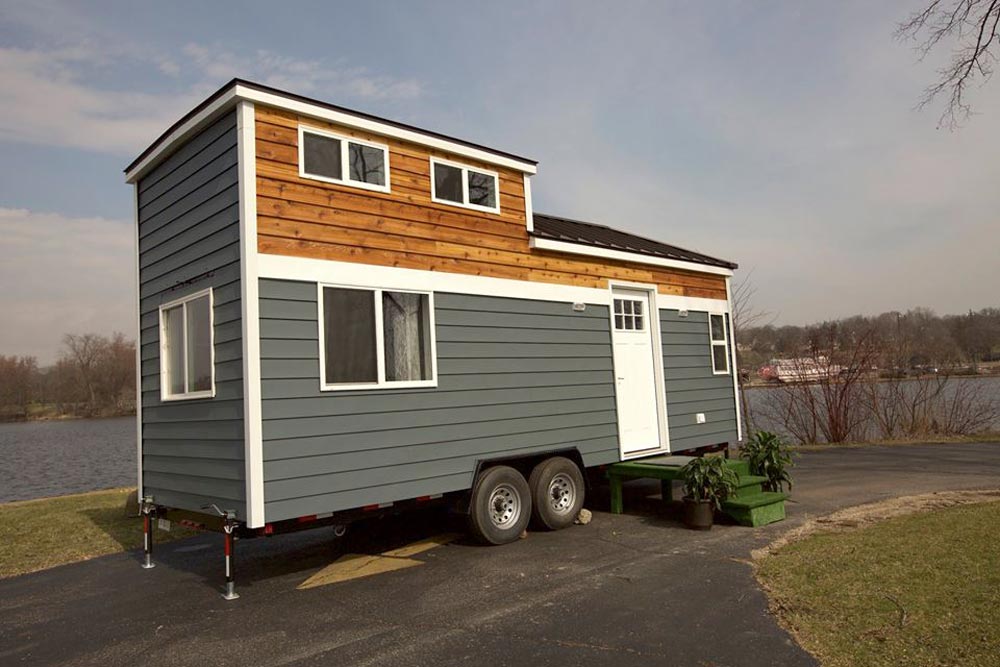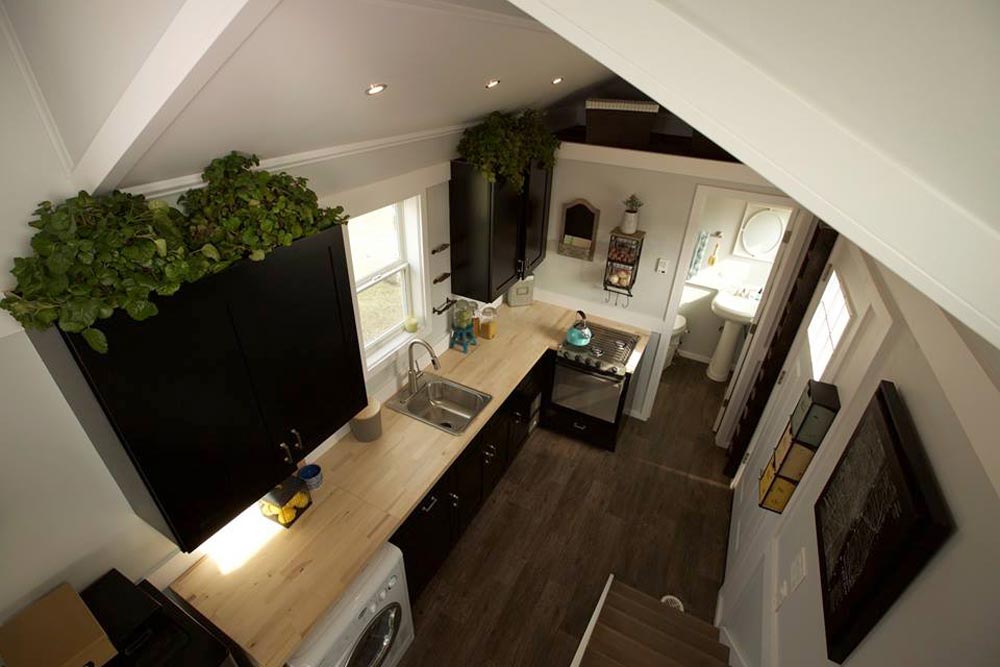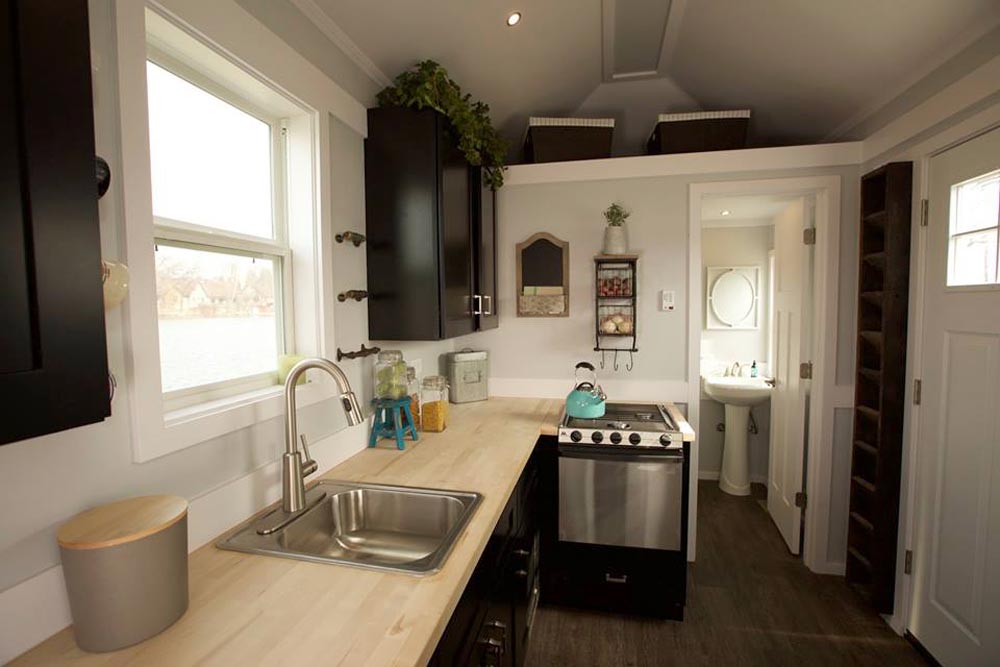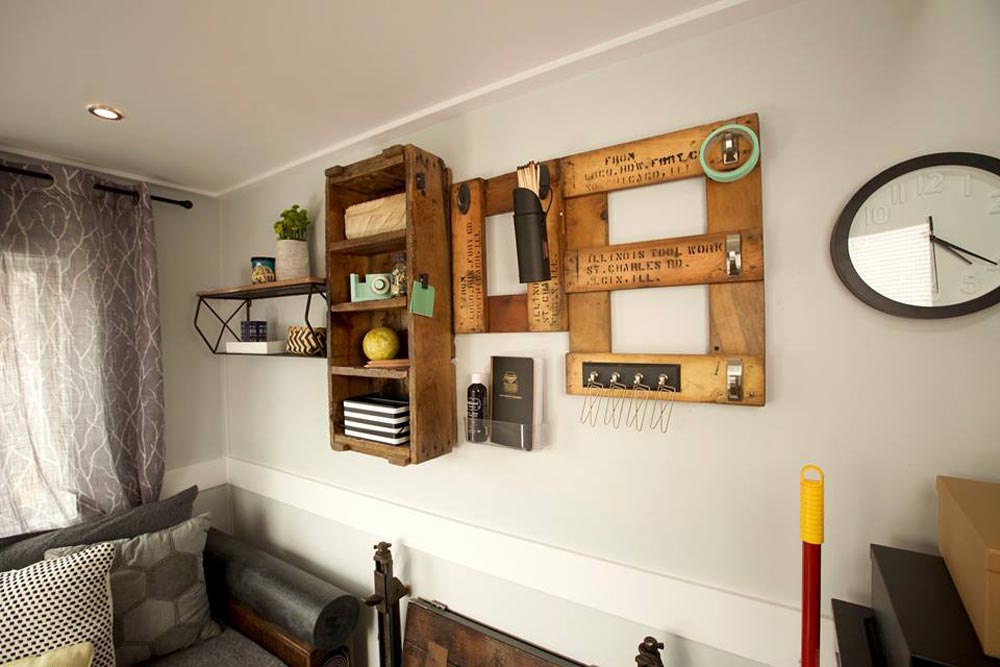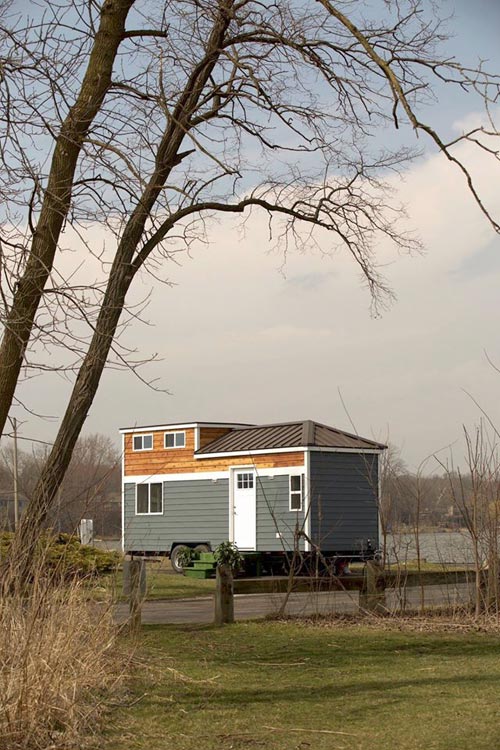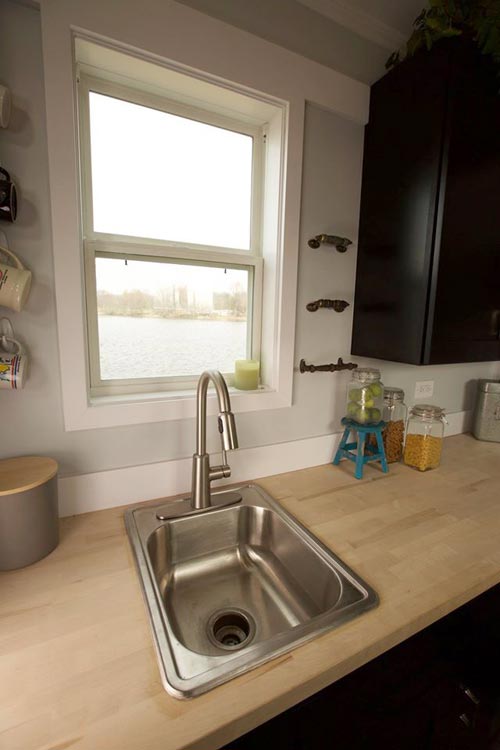 Images © Titan Tiny Homes
Follow Tiny Living on Facebook, Pinterest, and Instagram to get our latest tiny house updates!