The 292-square-foot Montauk was built by Long Island-based Tiny Hamptons. The contemporary design features dark gray stained cedar siding with white windows and trim. French doors and large windows along the top of the tiny house allow for plentiful natural light.
Bamboo flooring and shiplap siding were used throughout the house.
The kitchen is equipped with a full size range, overhead microwave, dishwasher, and an apartment size refrigerator. The light Quartz countertop, light gray marble backsplash, and white cabinets make for a bright, beautiful finish. A custom table is wide enough for two barstools and is nicely positioned in front of a window.
In the living room is an electric fireplace and futon.
The bathroom includes a large 36″ vanity, a closet with a washer/dryer combo, and a 3'x4′ shower with rain head shower.
The Montauk is listed at $65,000 on the Tiny Hamptons website.
Also available from Tiny Hamptons: Bridgehampton, Sparrow.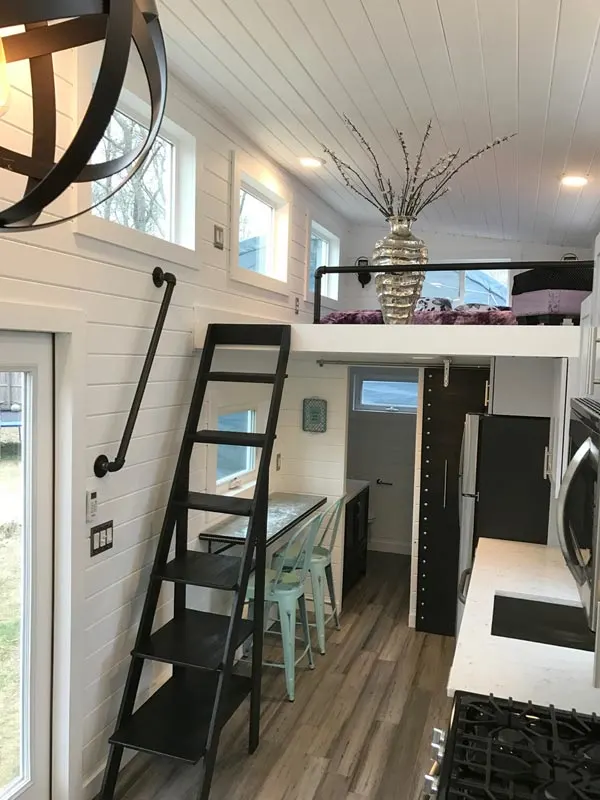 Images © Tiny Hamptons