Created by Kanga Room Systems in Waco, Texas, the Modern Studio + Shed provides a 280-square-foot guest room and 168-square-foot storage room. The guest room has a full bath and is being used as a short term rental.
The exterior consists of fiber cement lap siding with cedar accents. A breezeway connects the two units, providing a perfect covered area to relax and enjoy the outdoors.
Full light French doors, large windows, and upper windows across the front of the house allow plentiful natural light.
Inside the 14'x20′ studio are natural birch plywood walls, a pine tongue-and-groove ceiling, and carbonized bamboo flooring.
This particular model has a bathroom, but no kitchen. Kanga Room Systems has other Modern Studios with a kitchen as well.
Also available from Kanga Room Systems: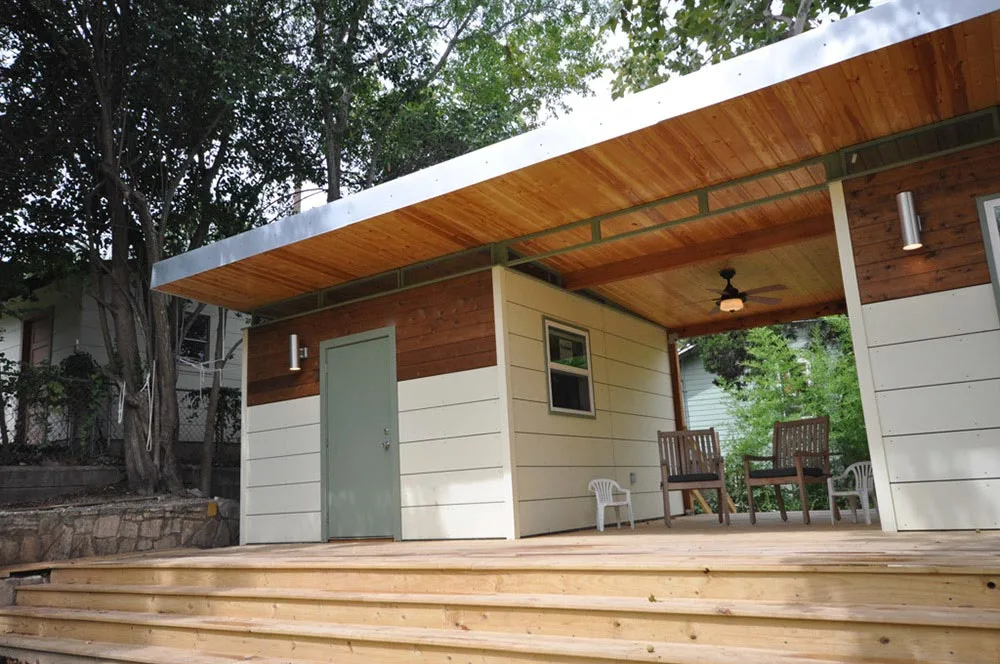 Images © Kanga Room Systems