The Hikari Box by Shelter Wise is a 24′ tiny house with a 184-square-foot main floor, 79-square-foot queen bedroom loft, and a 23-square-foot loft that can be used for storage or a twin bed.
Hikari, Japanese for "light-filled," gets its name from the fourteen windows and two skylights. The natural light combined with the energy efficient structure make for an environmentally-friendly tiny house.
You can purchase the floor plans for $99 through the PAD Tiny Houses website.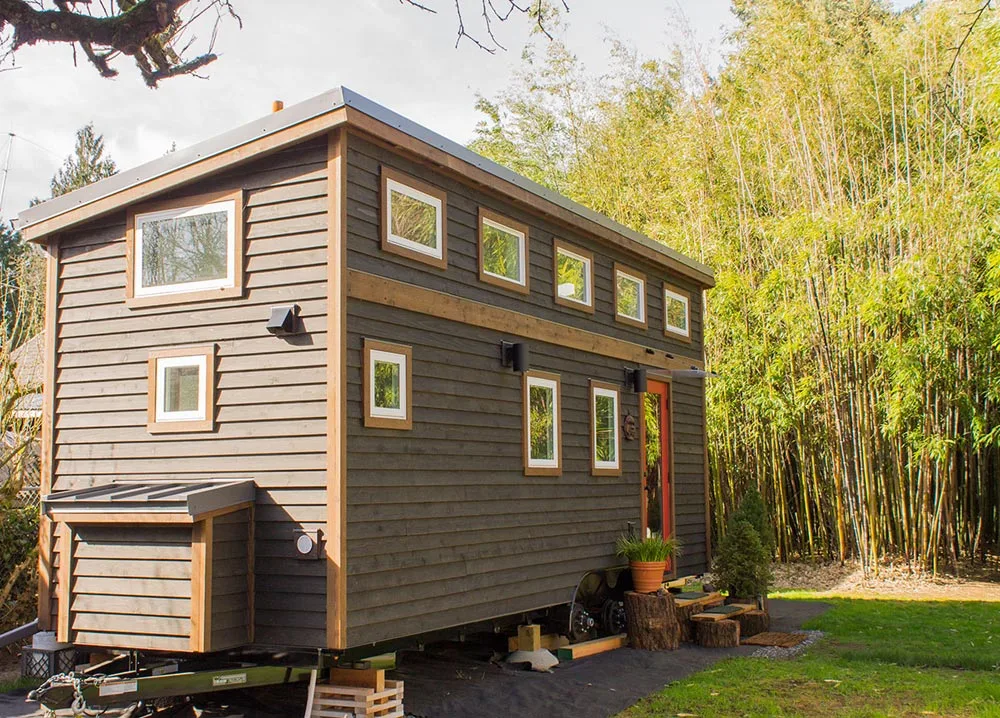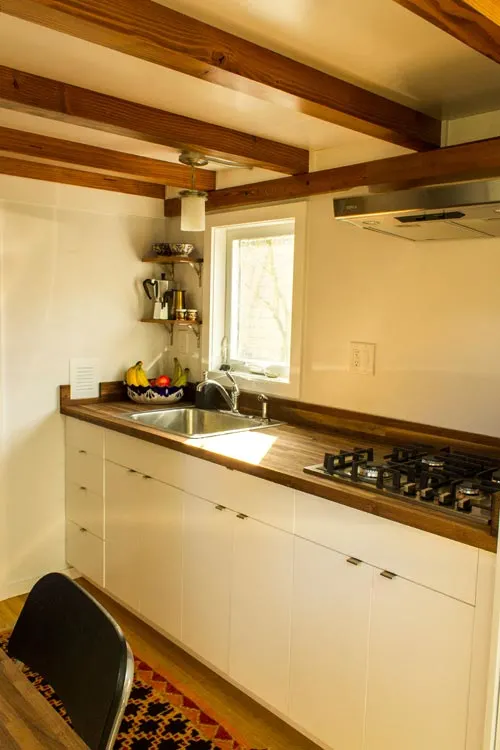 Images © Shelter Wise