Featuring a massive 18'x23′ deck with spiral staircase, hot tub, fire pit, and pond, the Green Creek Shipyard takes luxury tiny living to a whole new level.
Located in Green Creek, North Carolina, the 40′ shipping container tiny home is available for nightly rental through Airbnb.
The tiny house has a 10′ glass garage door that rolls up and allows easy access between the house and covered patio. On the patio is the hot tub, chairs, and BBQ.
A spiral staircase winds from the corner of the patio up to the massive deck. The deck is equipped with several seating options including: a bar and four barstools, two hanging egg chairs, two regular chairs, and a bench.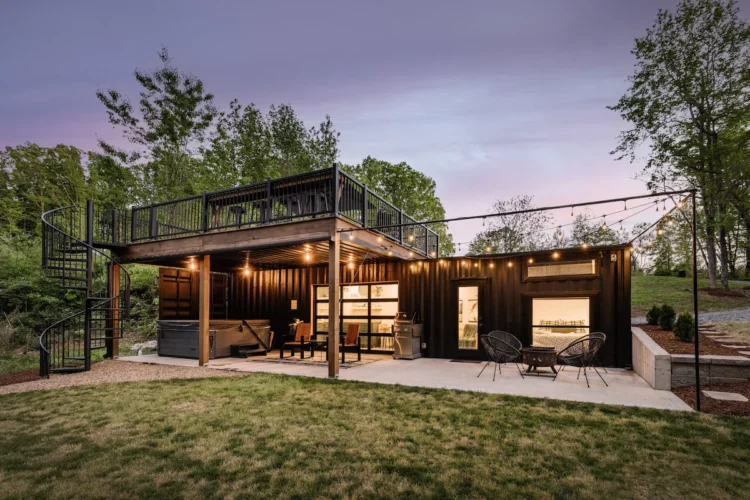 Inside the Green Creek Shipyard is a small living area with couch and TV.
Next to the living area is a kitchen with electric cooktop, refrigerator, and live edge dining table. The kitchen is stocked with everything you need.
Behind a barn door is the spacious bathroom with corner glass shower, flush toilet, and sink.
The main floor bedroom has a queen size bed and huge five foot window. Please note the bedroom ceiling height is 5'10" to allow space for the loft.
Above the bedroom is a loft area with queen size bed, providing accommodations for up to four people.
For more information about the Green Creek Shipyard and to check availability, please visit their Airbnb listing. Also make sure to check out their other property, the Green Creek Shipyard 2.0!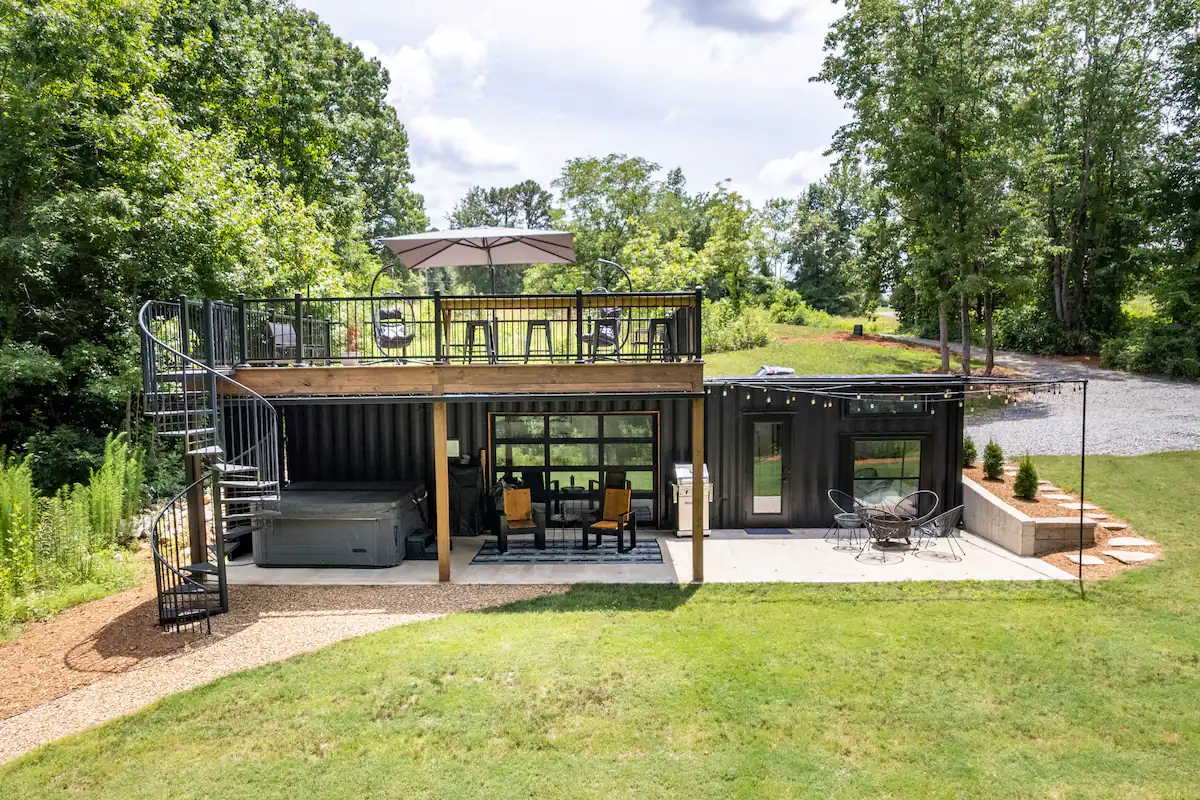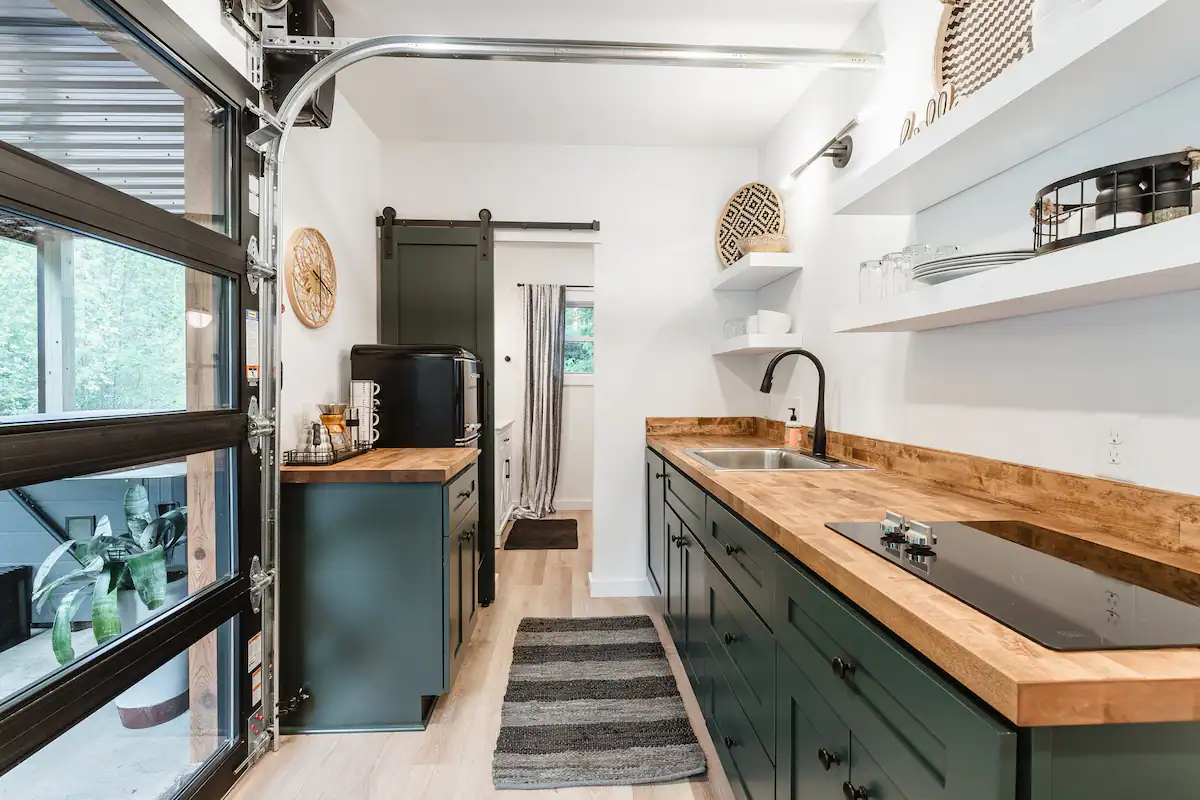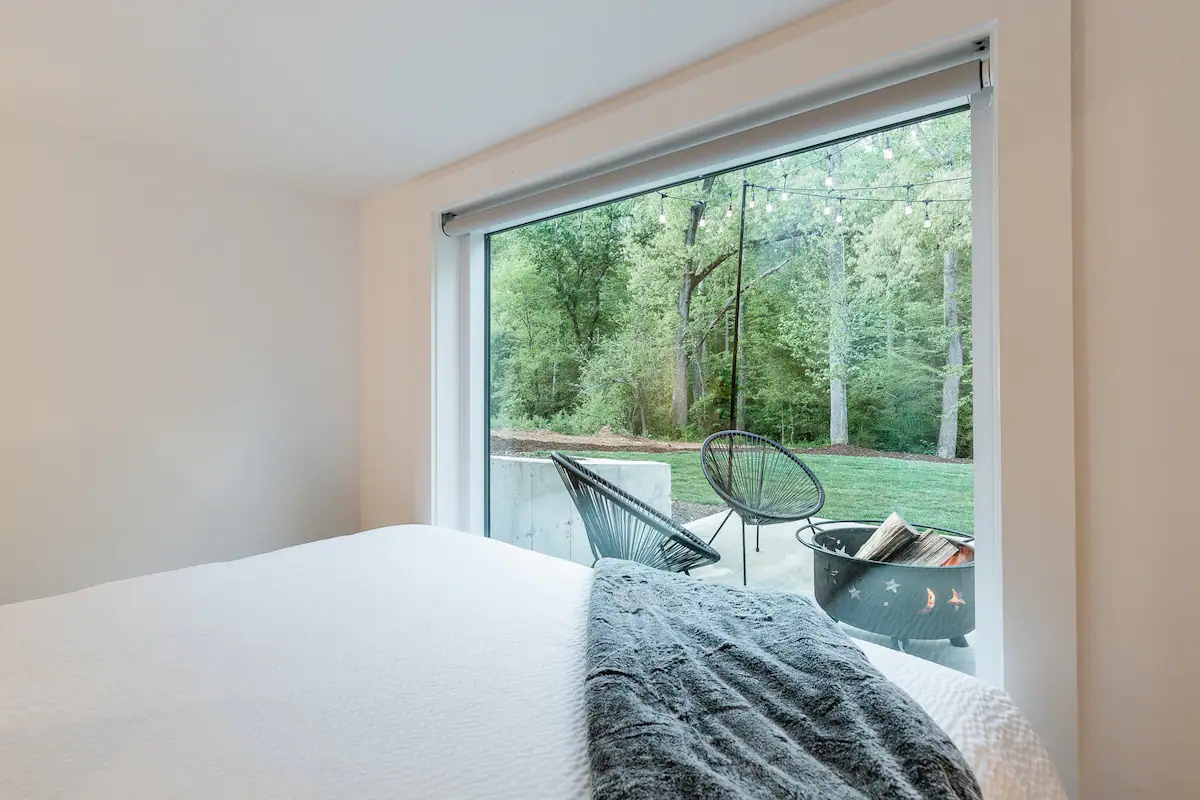 Images via Airbnb