Designed and built by American Tiny House for a Tiny House Nation episode, the 24′ Everett features a two tier metal roof and full light French doors. The 288-square-foot tiny house has two lofts, one for the bedroom and one for storage.
The kitchen includes beautiful custom cabinetry, butcher block counters, a freestanding range, and a full refrigerator. A barn door leads into the bathroom where you'll find a tile shower, vanity, and composting toilet.
American Tiny House is located in Longview, Texas.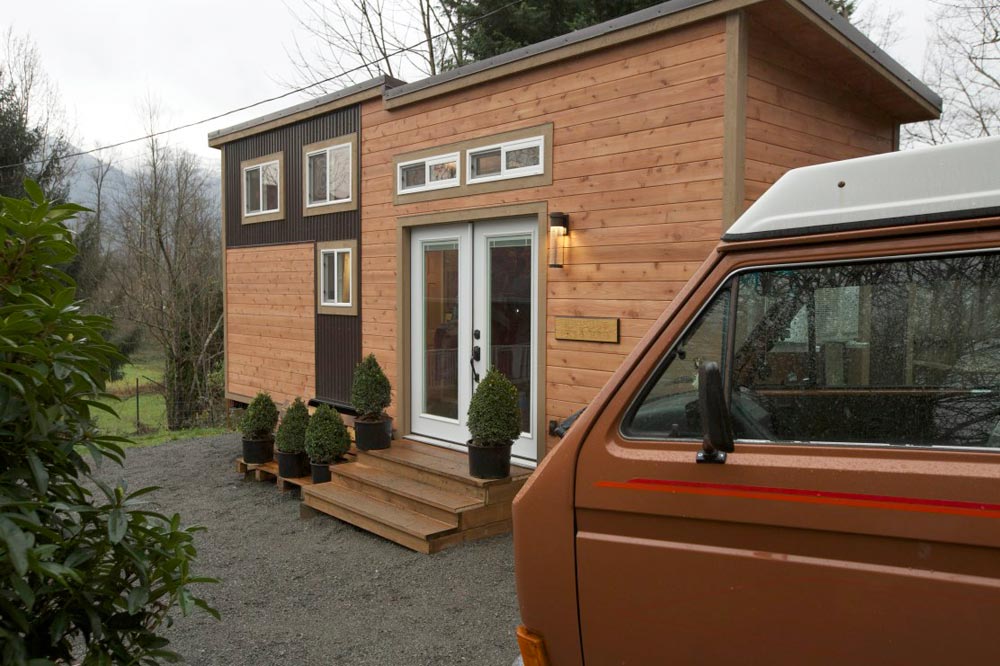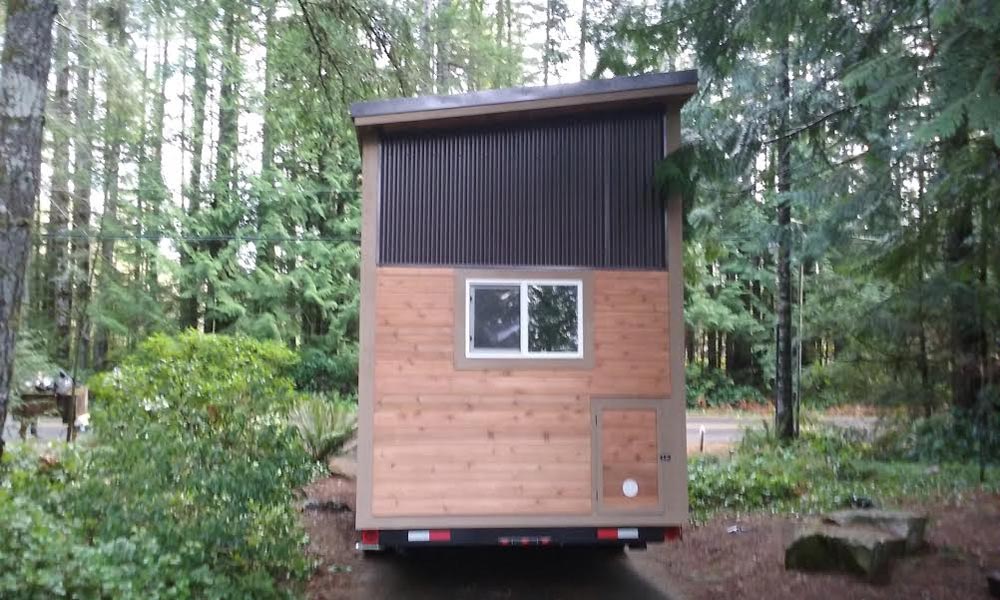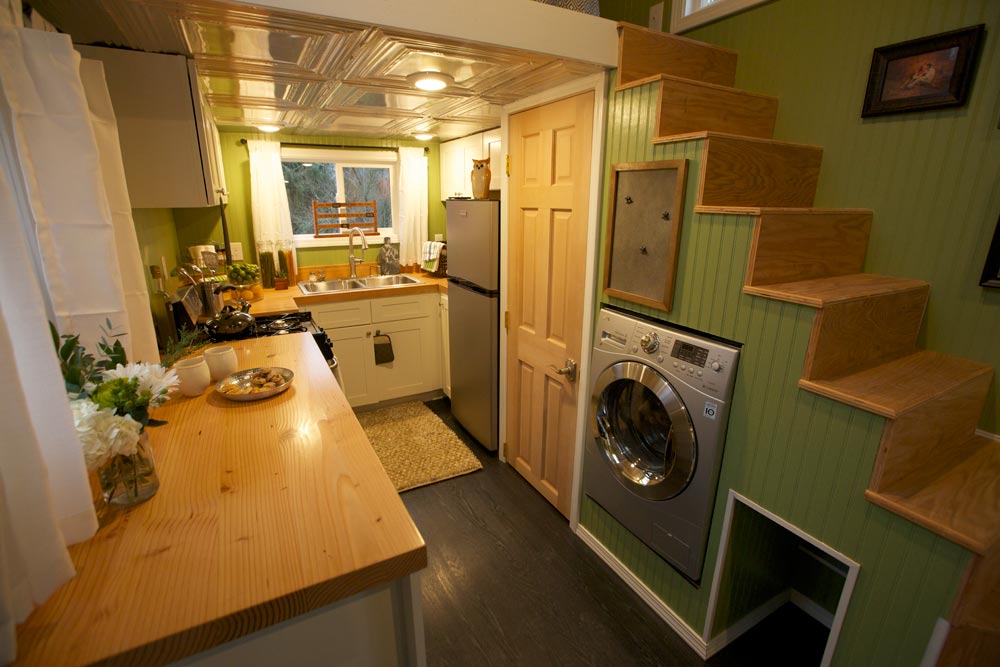 Images © American Tiny House
Follow Tiny Living on Facebook, Pinterest, and Instagram to get our latest tiny house updates!
Subscribe To Tiny Living
Receive our weekly newsletters with all the latest tiny house updates!
Give it a try, you can unsubscribe anytime.