Built by Tasmanian-based Wagonhaus, the Colonial Blue is a beautiful blue tiny house with Meranti wood trim and front door. The tiny house is available as a nightly rental located on a small family-run organic farm located in Forth, Tasmania.
The Colonial Blue is an off-grid tiny home measuring 2.4m x 5.5m (approx 8'x18′) and comes with a living space, kitchen, full bathroom, and a bedroom loft with double bed. In the kitchen is a small oven, cooker, fridge, and kettle.  Large windows and a full light front door provide a spectacular view of the farm's rolling green hills.
Nightly rates start at $149 AUD. You can check availability and pricing on their rental website, Ecohaus Haven.
Also available from Wagonhaus: Tiny Monument.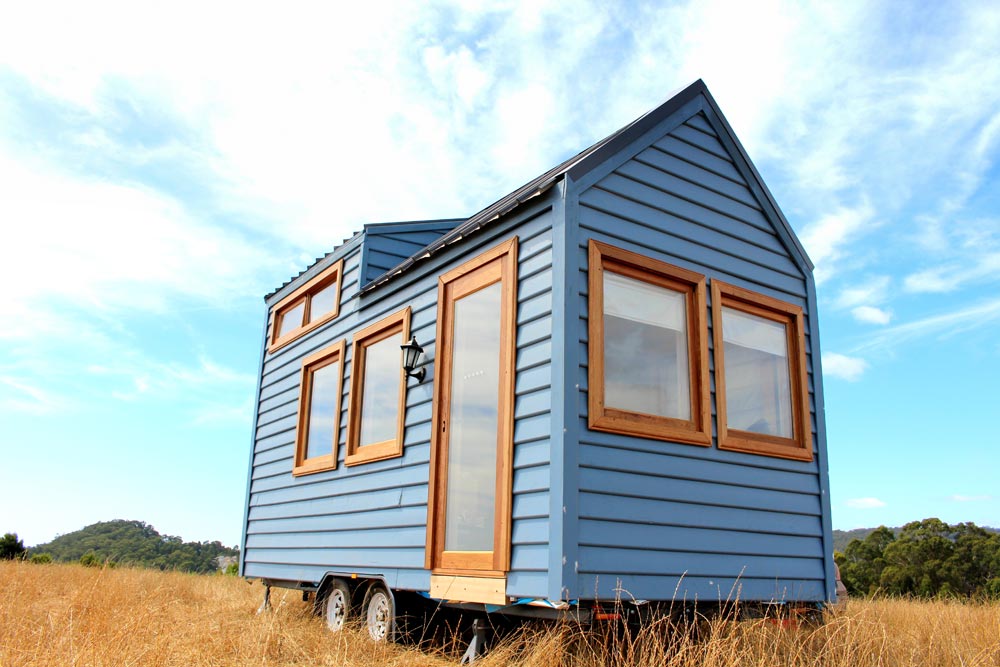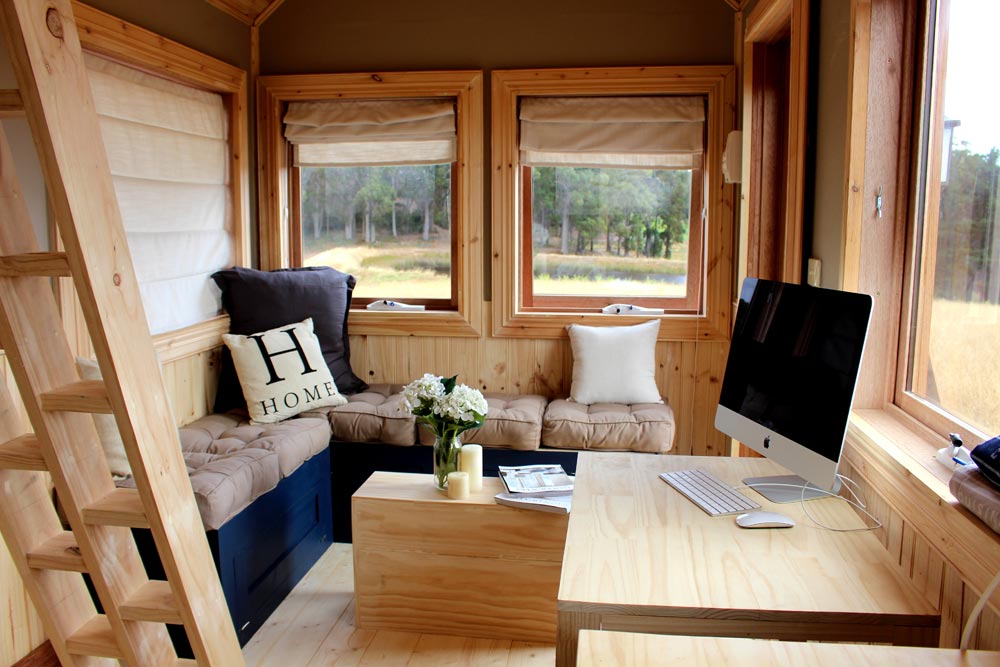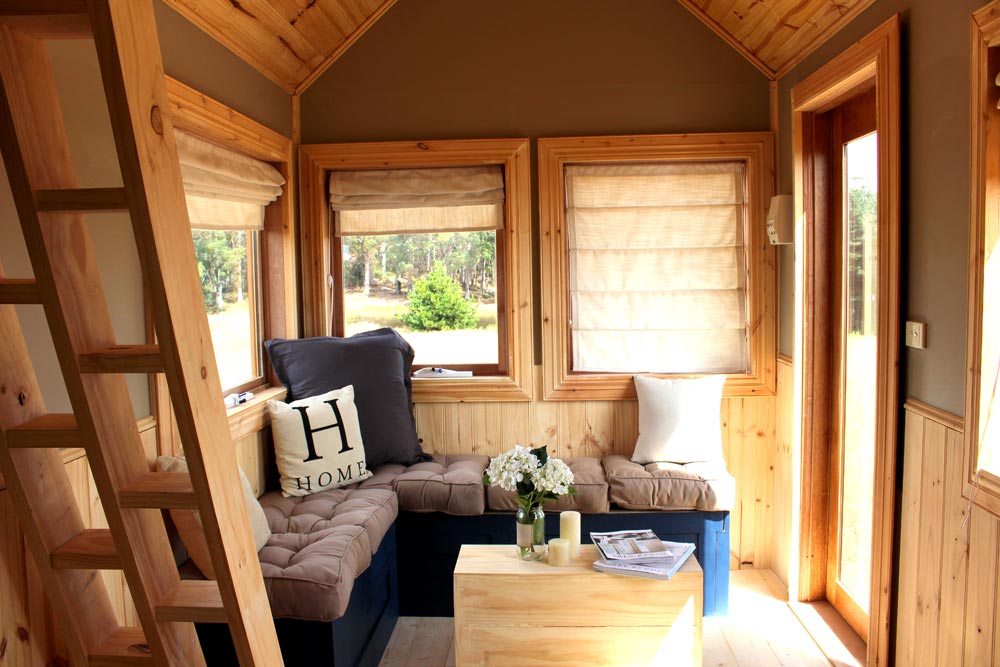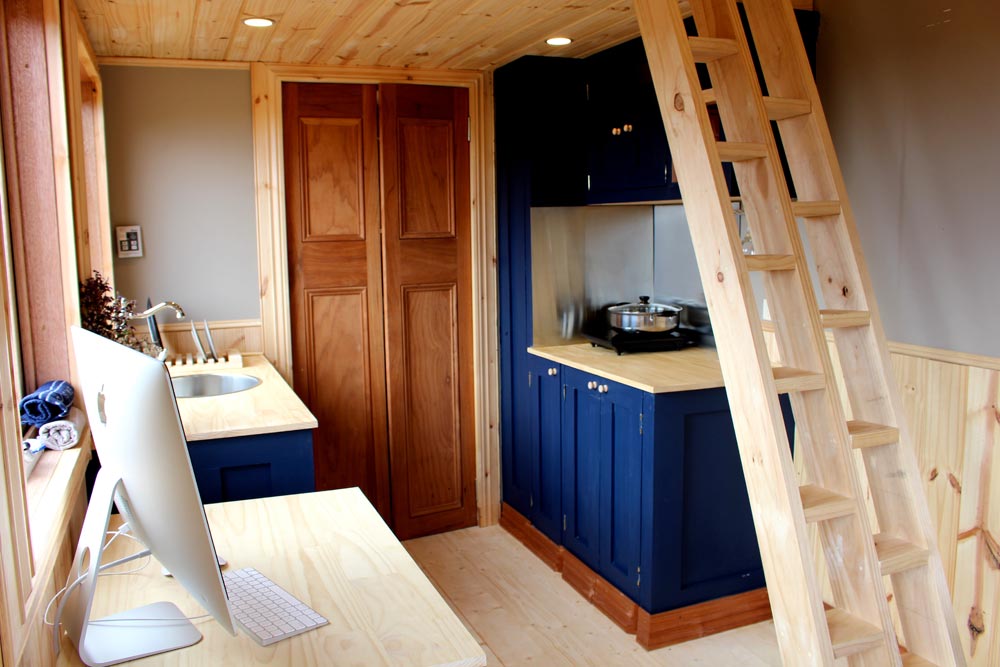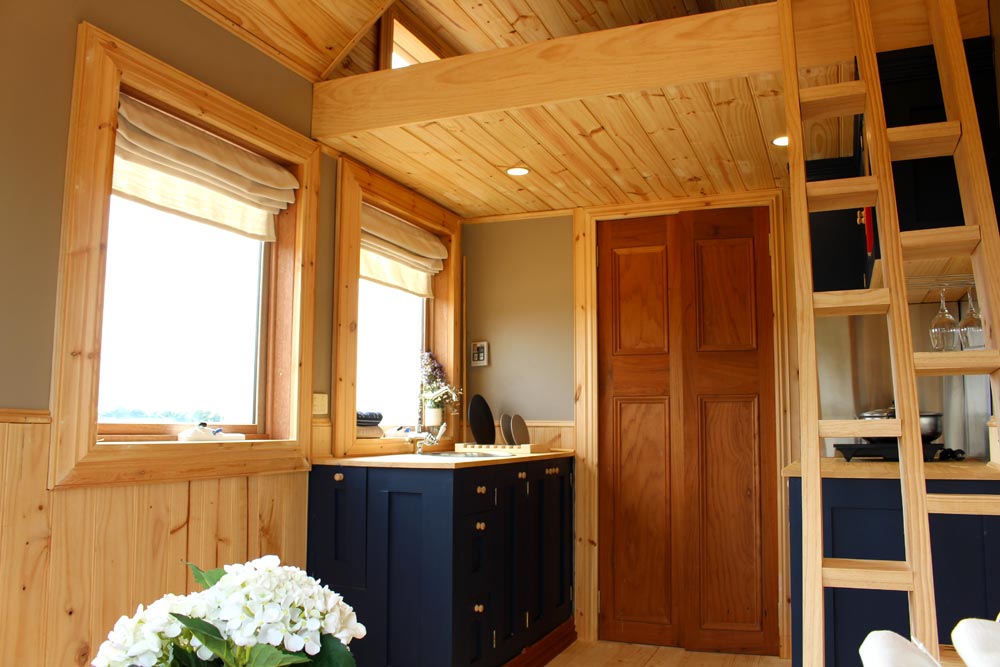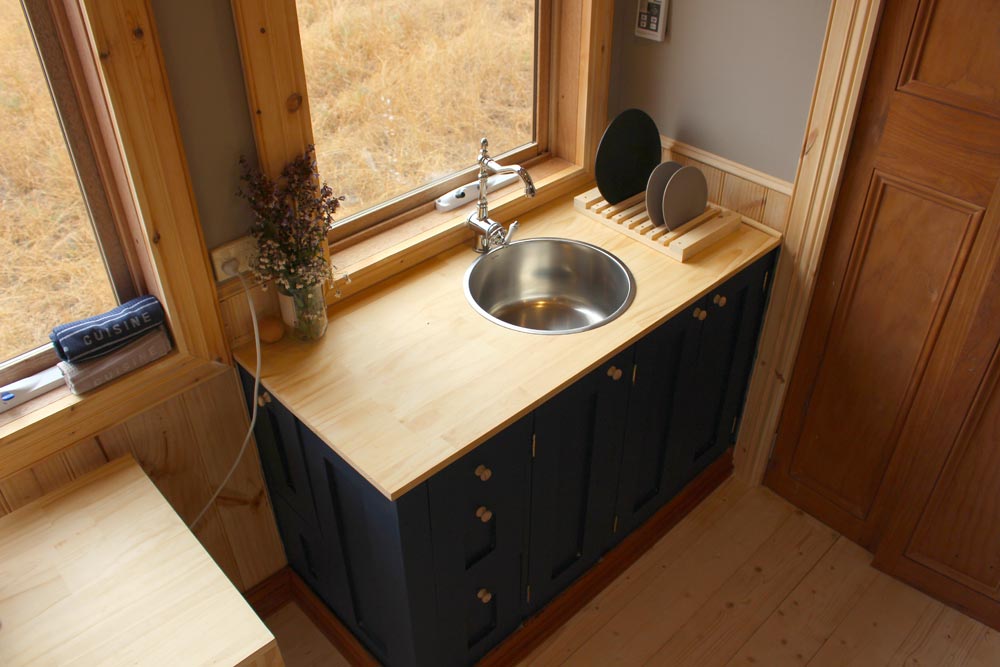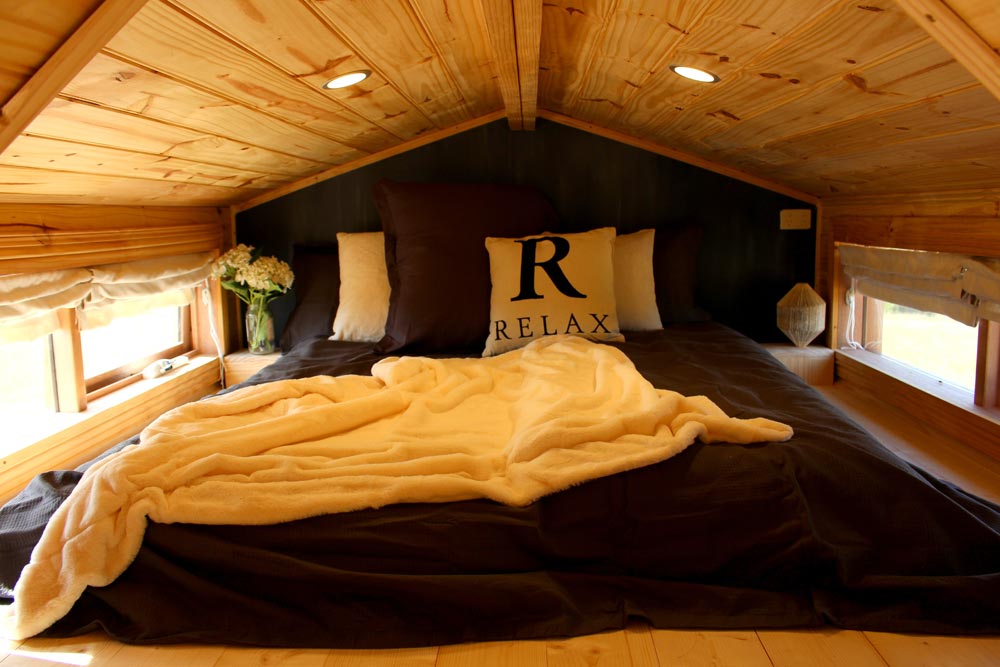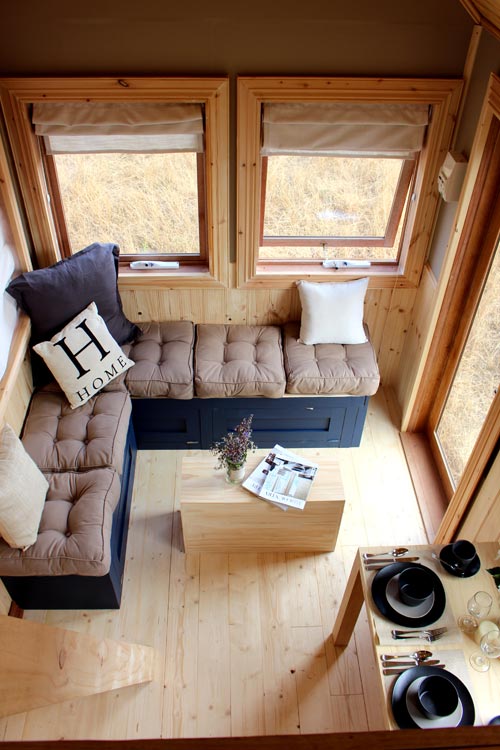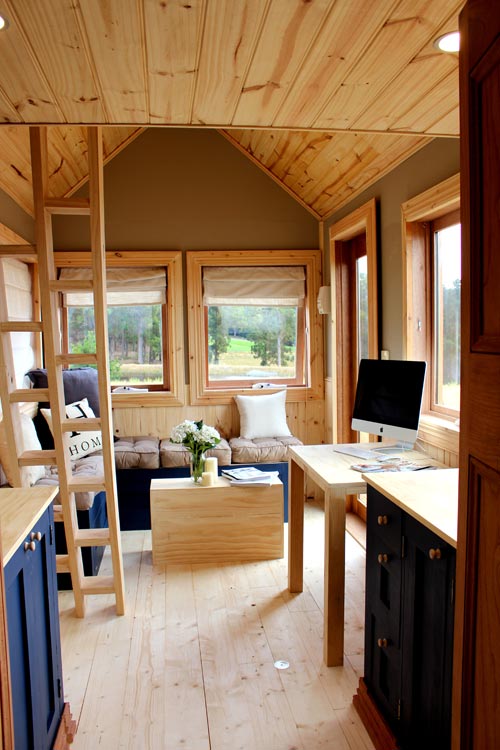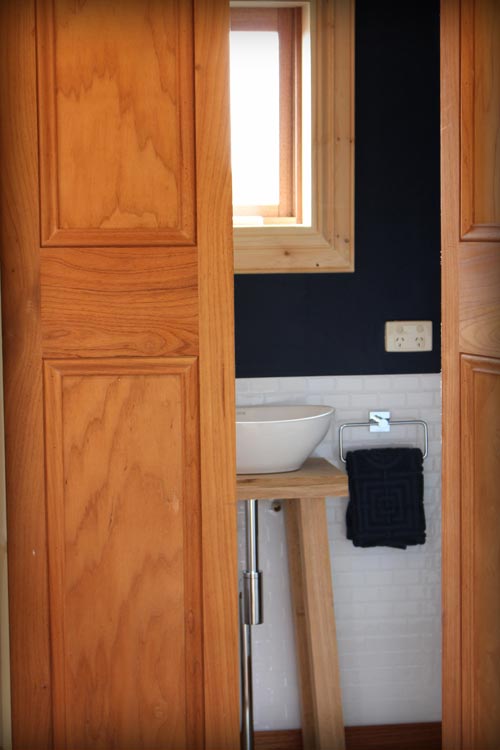 Images © Wagonhaus Co
Follow Tiny Living on Facebook, Pinterest, and Instagram to get our latest tiny house updates!
​Subscribe ​To Tiny Living
Receive our ​newsletters with all the latest tiny house updates!
Give it a try, you can unsubscribe anytime.