The Mio is a smart tiny house built by the Covo Tiny House Company in Portland, Oregon. The 26′ house features integrated smart home LED lighting, heating, and security — all controllable via your smartphone.
A sit/stand work desk, built-in 55" monitor, and plenty of 2.4 amp USB charging ports make the Mio a great option for those working from home.
The kitchen is equipped with a stainless steel freestanding range, apartment size refrigerator, and a large butcher block counter. A 7-foot bar top sits in front of a picture window, providing an incredible view of the surroundings.
A bedroom loft and storage loft are both accessed by ladder. The Mio is approximately 330-square-feet between the main floor and two lofts.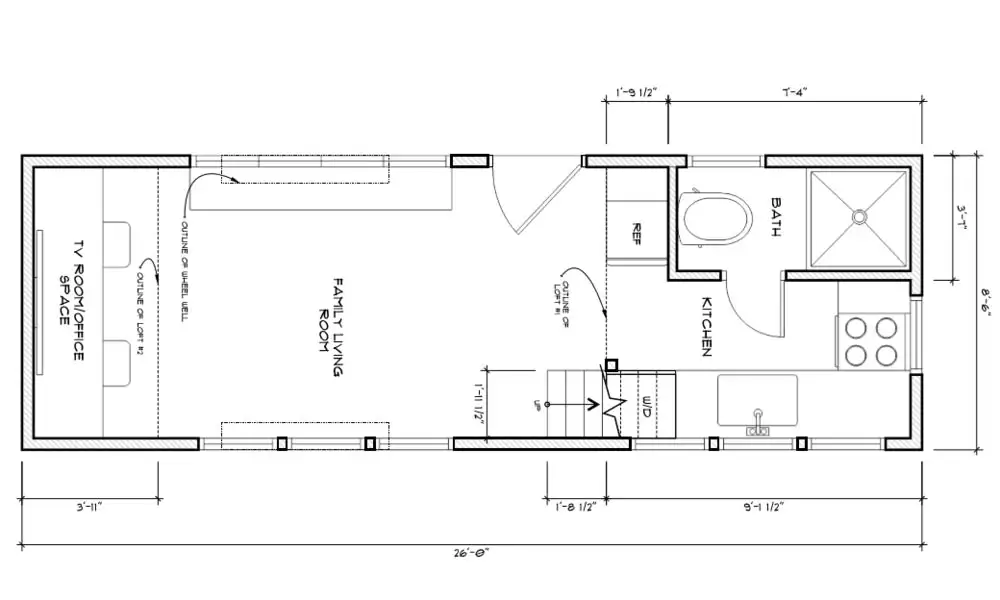 Images © Covo Tiny House Co