Flore is a beautiful 6-meter (~20-foot) tiny house built by French tiny home builder, La Maison Qui Chemine. The home features a unique roofline and round windows.
The exterior is clad in heat-treated poplar stained with three coats of Blanchon wood oil. The home has double glazed tilt-and-turn pine windows and larch wood entry doors. There are two entrances: a half-light door into the kitchen and a full-light garden door into the living room.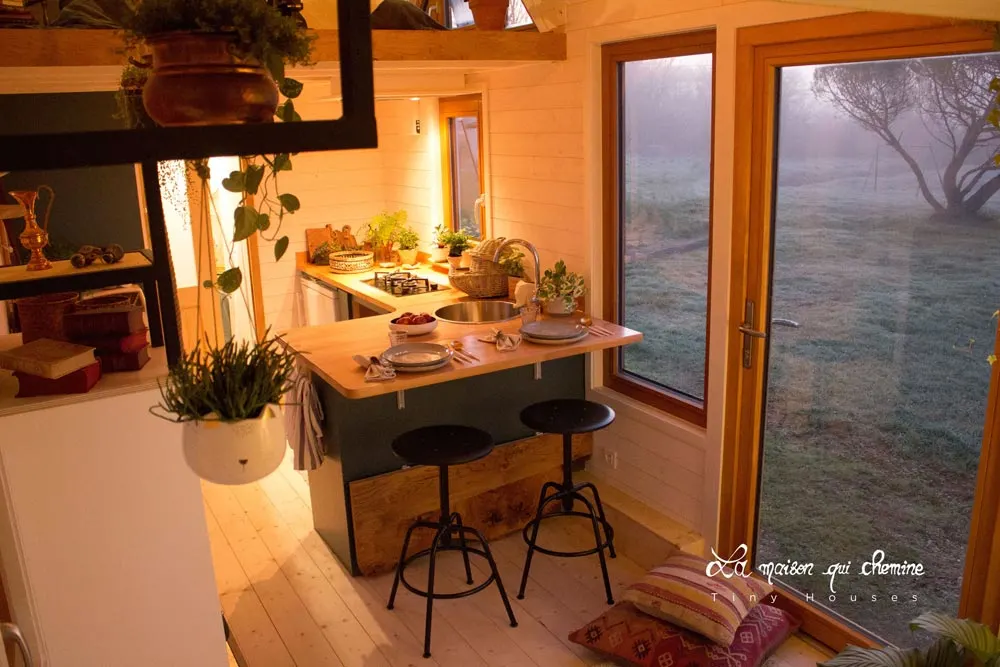 The living room has two round windows. The larger window sits above the couch area and the smaller window is up in the storage loft above the living room. Also in the living room is a wood stove built into the stairway.
An L-shaped kitchen counter creates separation between the kitchen and living room. The breakfast bar section provides room for two barstools. There is also a gorgeous piece of Dordogne oak that raises up into an additional bench seating area.
The kitchen includes a round stainless steel sink, two burner gas cooktop, gas oven, under counter refrigerator, and bottle rack.
The double arched ceiling above the bedroom loft provides extra storage space while creating a unique design in the home. The ceiling is finished with poplar.
Below the bedroom loft is the bathroom with a 80x80cm shower, glass vessel sink, and dry toilet.
For more pictures and information about the Flore, please visit the La Maison Qui Chemine website.
Also available from La Maison Qui Chemine: Bookshop.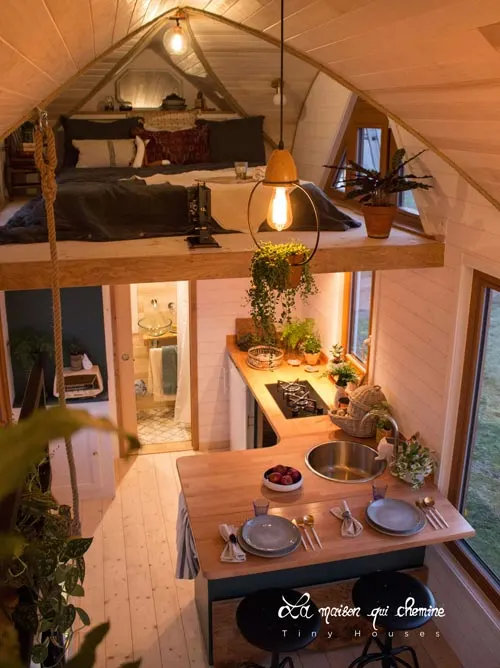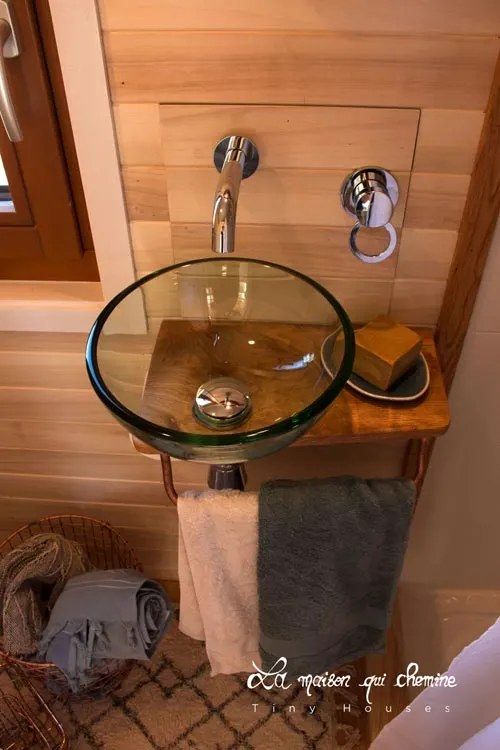 Images © La Maison Qui Chemine