From Austin, Texas-based Reeds Road Home Design is the Falling Leaves, a 24-foot tiny house built on a triple-axle trailer. The 250-square-foot home has industrial modern finishes with painted pine shiplap siding and corrugated metal accents.
A teal blue front door leads into the living area with sitting area, media console, and built-in storage spaces. Custom hardwood floors match the accent piece behind the couch while the galvanized pipe handrail and loft railing continue the industrial modern style.
The kitchen features butcher block countertops, a metal backsplash, two-burner cooktop, compact refrigerator, and place for a microwave, toaster, and washer/dryer combo. In the bathroom is a galvanized metal shower, vanity, and composting toilet.
For a full walk-through of the house, you can view Reeds Road's Facebook post. For more information, you can contact Reeds Road through their Facebook page or visit their website.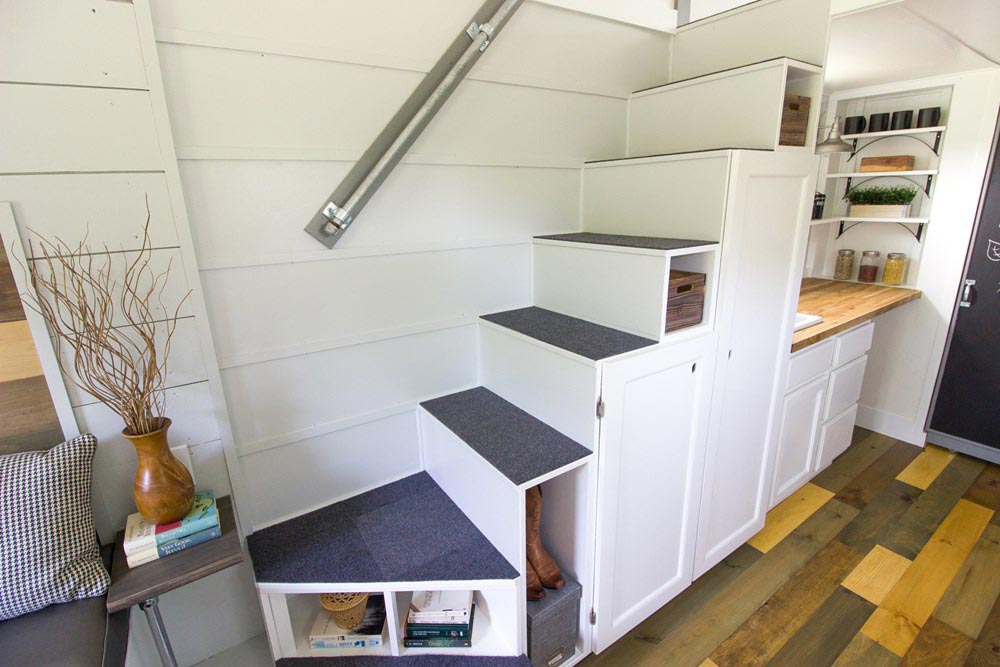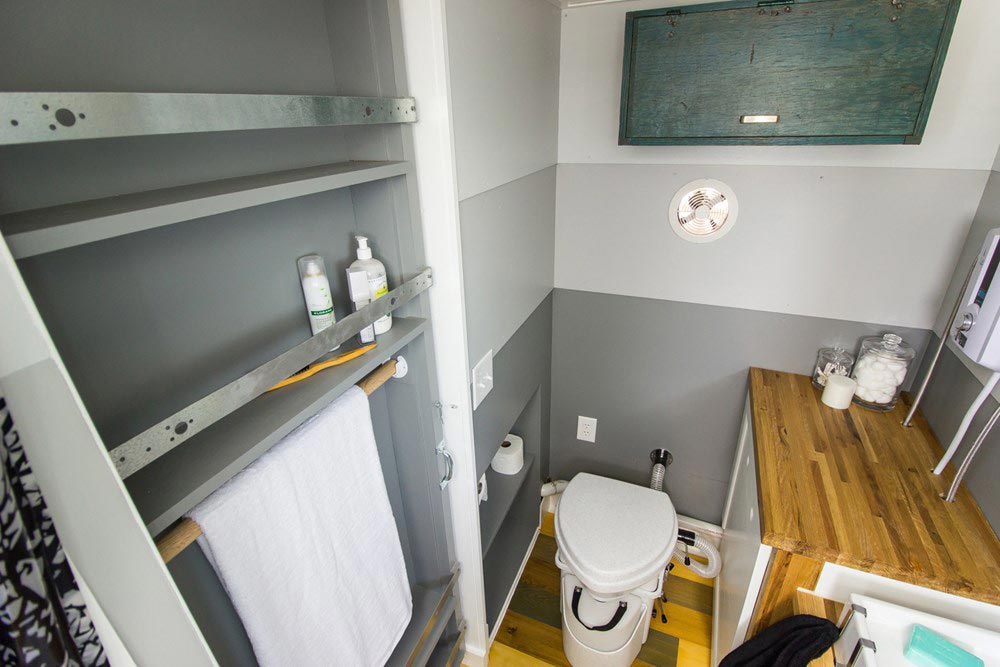 Images © Reeds Road Home Design
Follow Tiny Living on Facebook, Pinterest, and Instagram to get our latest tiny house updates!