In Alkali Lake, British Columbia, tiny house enthusiasts Robert and Bettina Johnson designed and built their own unique tiny house. The 280-square-foot Esk'et Tiny House has a Shou Sugi Ban treated pine exterior with beautiful carvings and Aboriginal art. The salmon-shaped roof rafters and double dormers give the roof a distinctive design.
Inside the 20′ tiny house is a modern theme with white finishes, two lofts, and a corner fireplace.
A spiral stairwell takes up a minimal amount of room and helps keep the open feel of the interior.
The kitchen has an under-counter refrigerator and a breakfast counter that serves as a dining area.
For more information you can visit the Esk'et Tiny House website.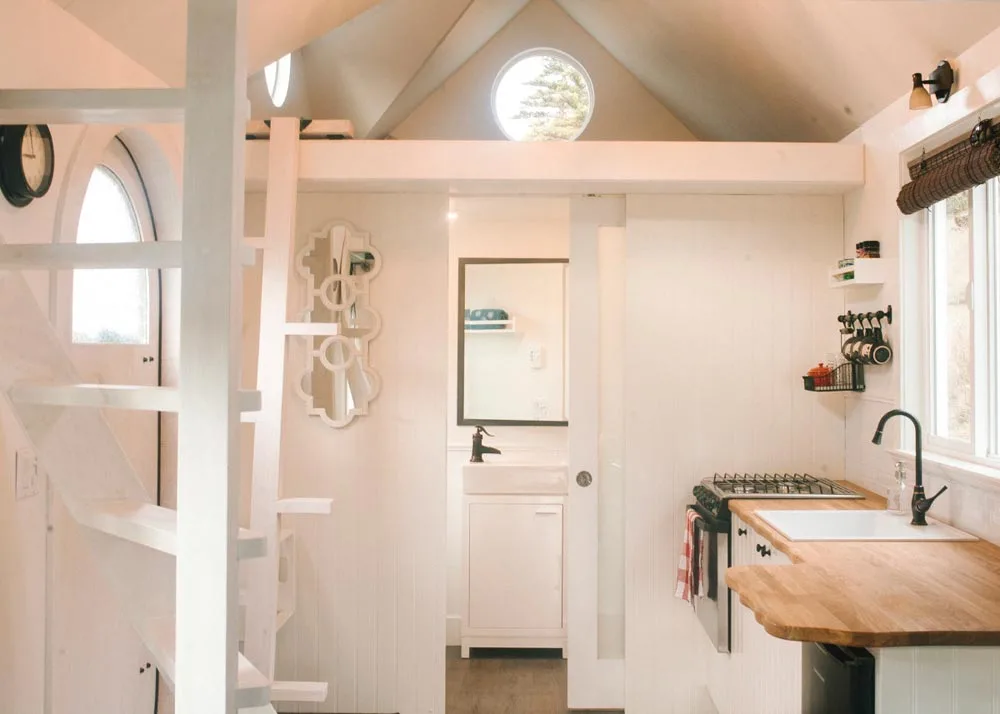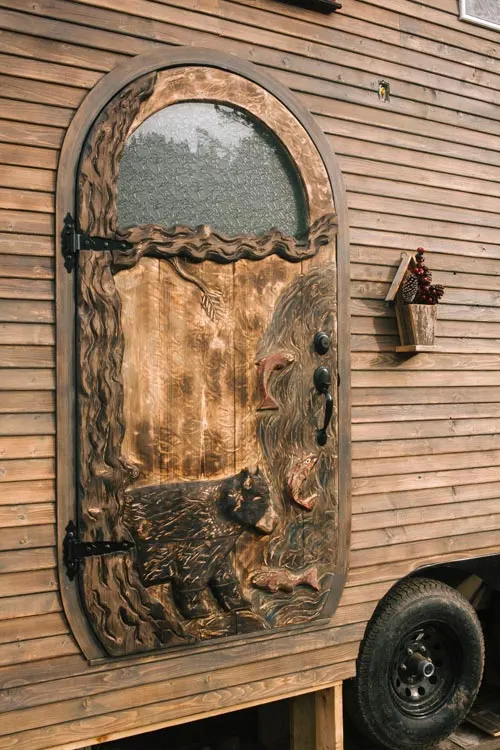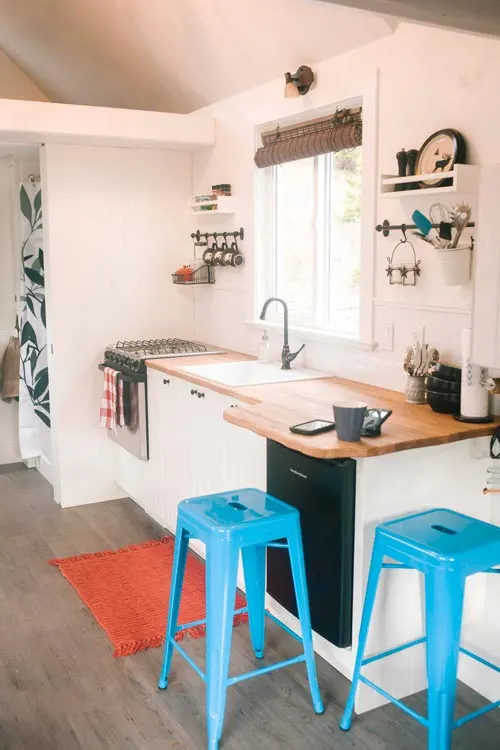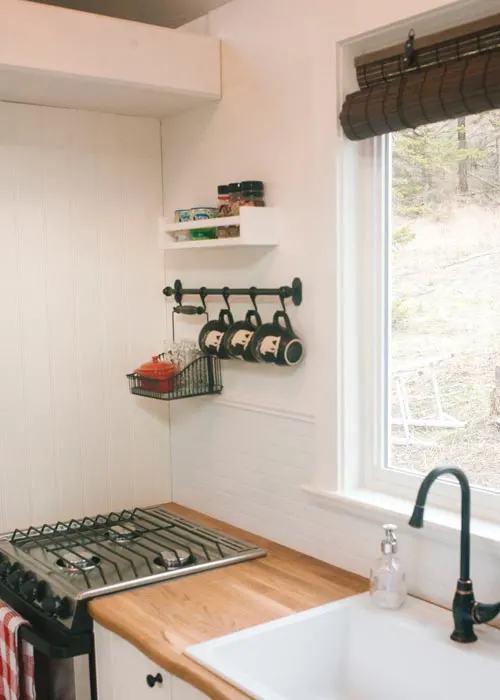 Images © Esk'et Tiny House