The Dragonfly is a unique, contemporary tiny house built by Hillside Getaway in Wisconsin. The 28'x10′ house has two fold-down porches, a mix of cedar and galvanized corrugated metal siding, and large French doors that open onto one of the porches.
The spacious interior has a main floor bedroom and a queen size bedroom loft, providing sleeping space for up to four people. The kitchen features maple cabinets, a two burner cooktop, and an under cabinet refrigerator. A large slide out maple dining table sits in front of the French doors when extended.
Throughout the house is wood grain vinyl flooring and clear coat pine siding on the walls and ceiling. The Dragonfly also comes with an LCD TV, USB outlets, and an instant hot water heater.
The home is listed at $69,000. You can view more information about the Dragonfly at Hillside Getaway.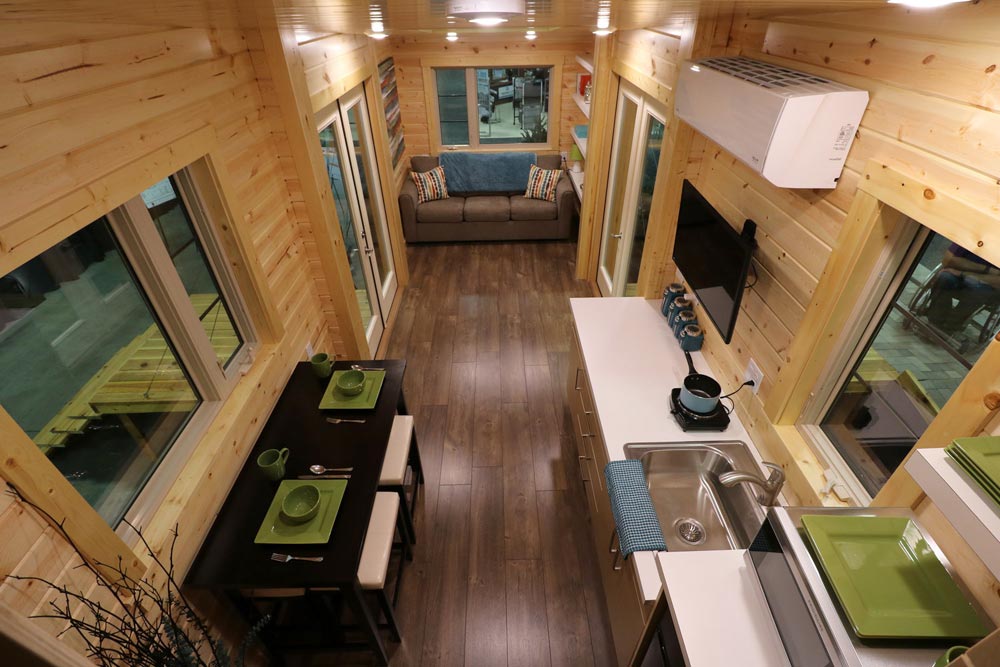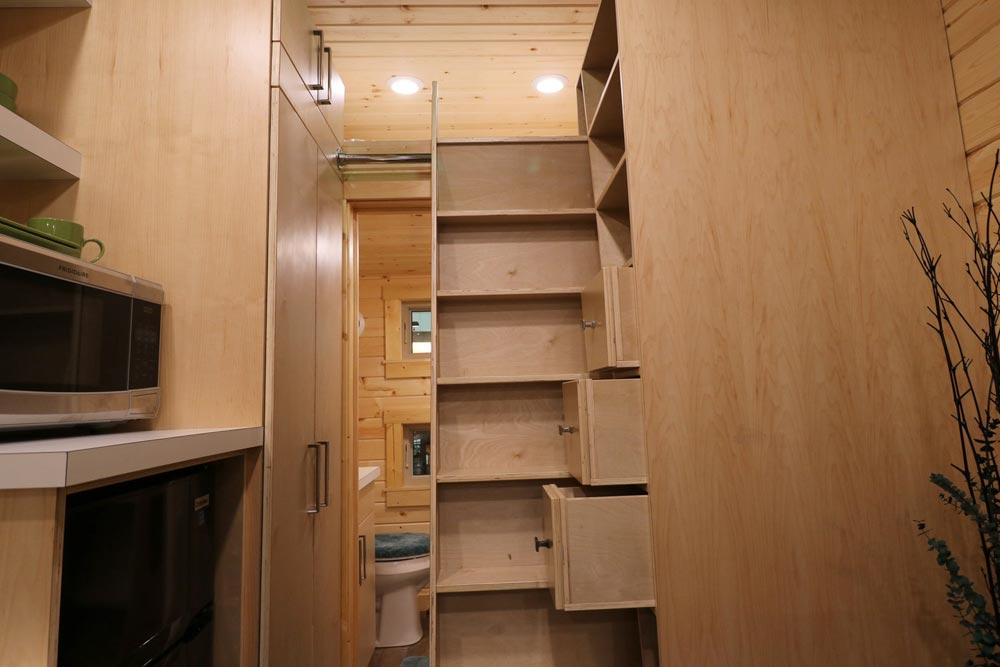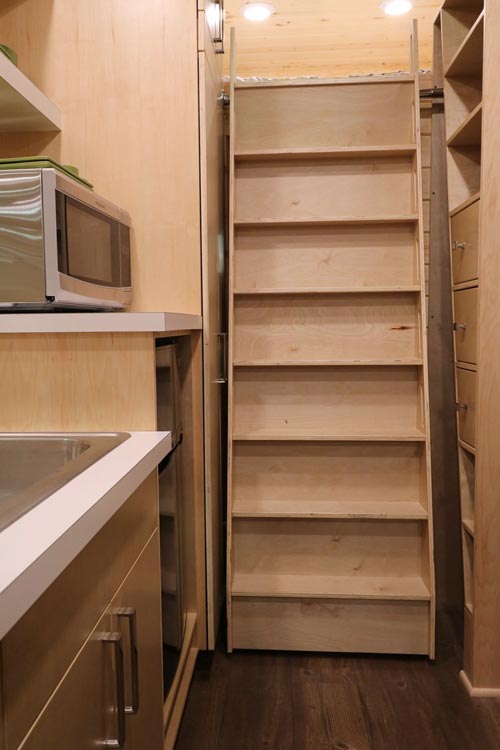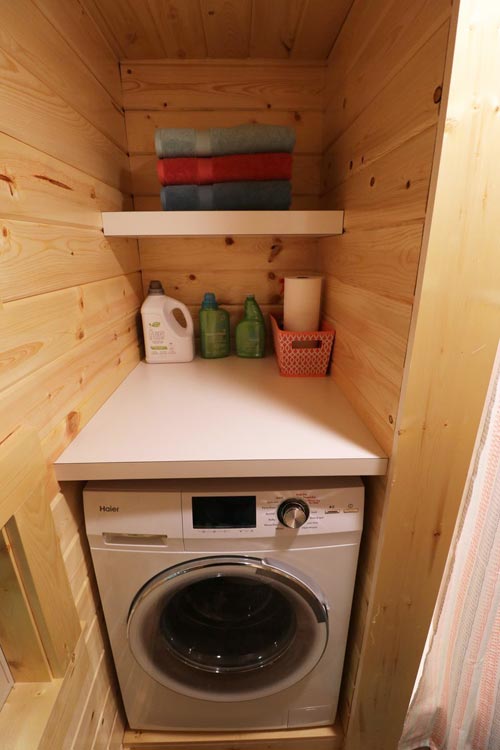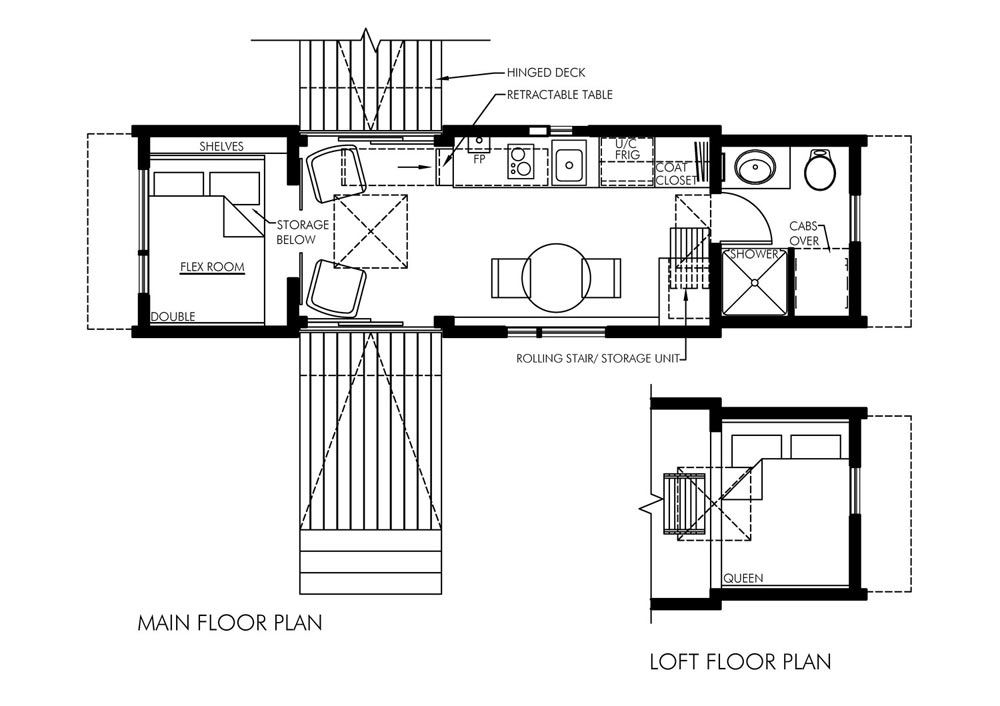 Images © Hillside Getaway
Follow Tiny Living on Facebook and Pinterest to get our latest tiny house updates!