The Boho House is a 24′ client designed tiny house on wheels constructed by the client and her father. The shell was then brought to Perch & Nest for system and interior finishes. Those finishes include sliding and sash glass windows, pine finishes and flooring, and recessed lighting.
The kitchen features butcher block counters, an RV propane cooktop, and full size refrigerator. The bathroom includes a soaking tub and metal shower surround.
Also available from Perch & Nest: Peponi, Green Bean, Pecan, American Pie.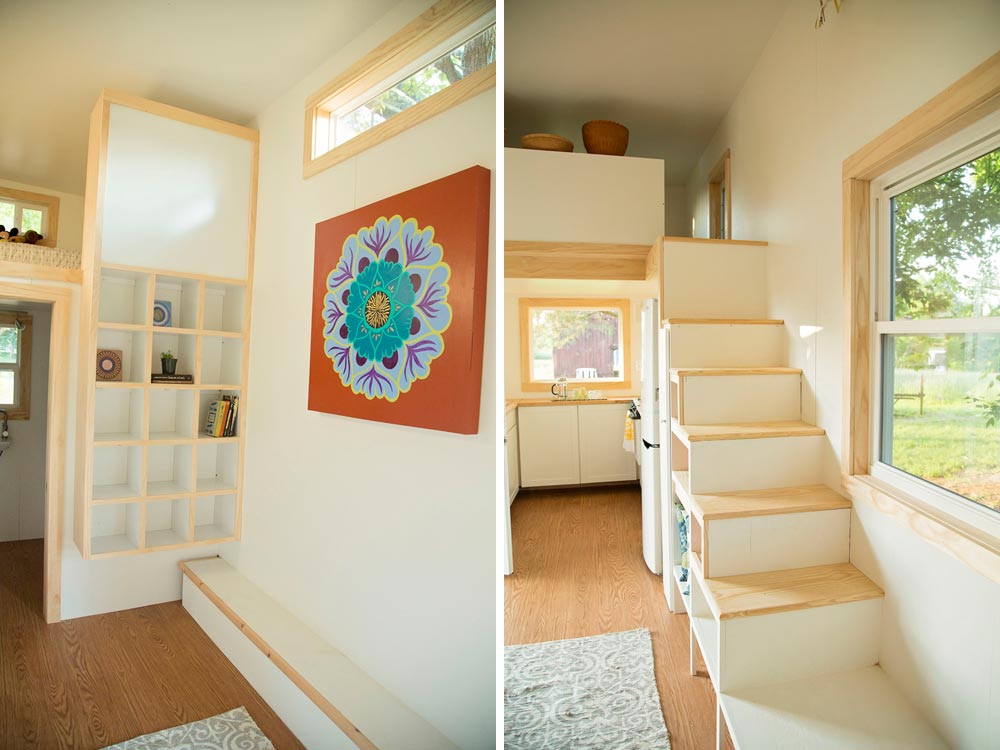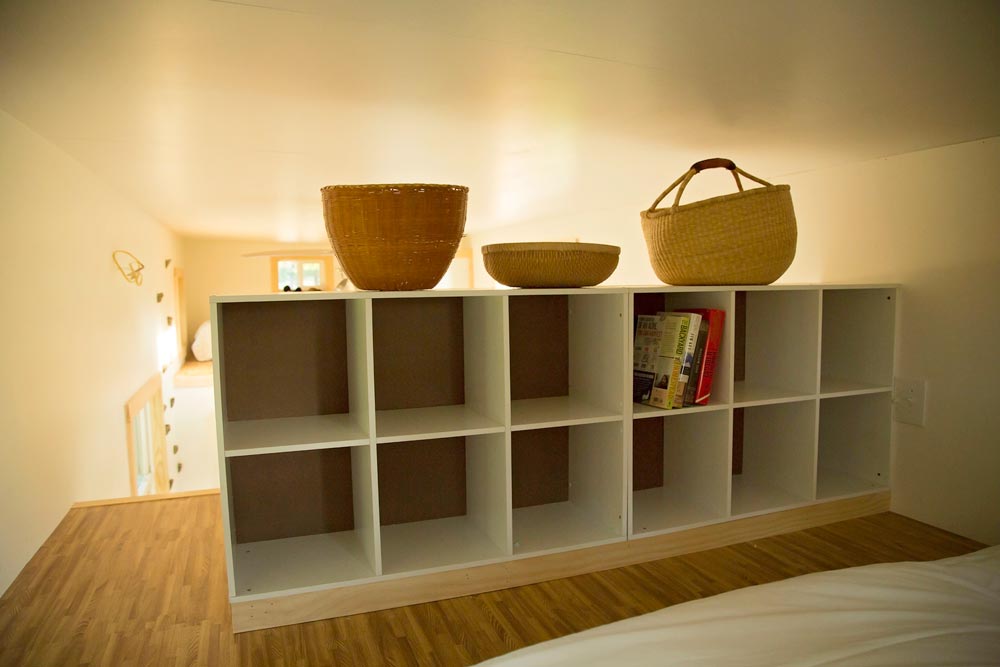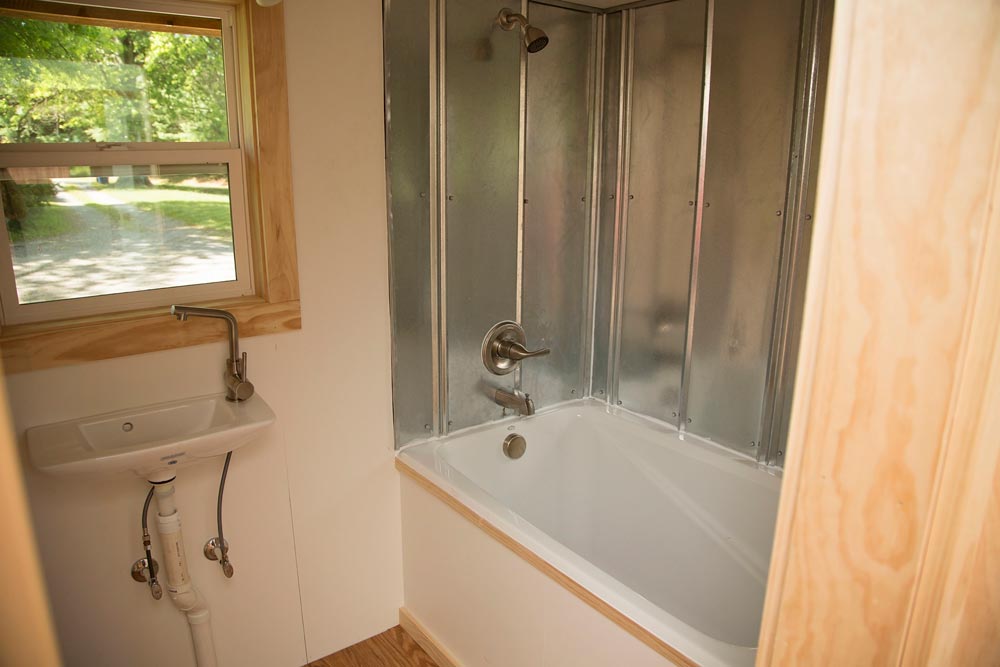 Images © Perch & Nest
Follow Tiny Living on Facebook and Pinterest to get our latest tiny house updates!